Hog Hunts in North Texas
Swamp Nasty Outfitters is now offering Guided Hog Hunts, we have around 50,000 acres that we have access to guide hog hunts on. We are located in Bonham, TX of Fannin County, just one hour from DFW.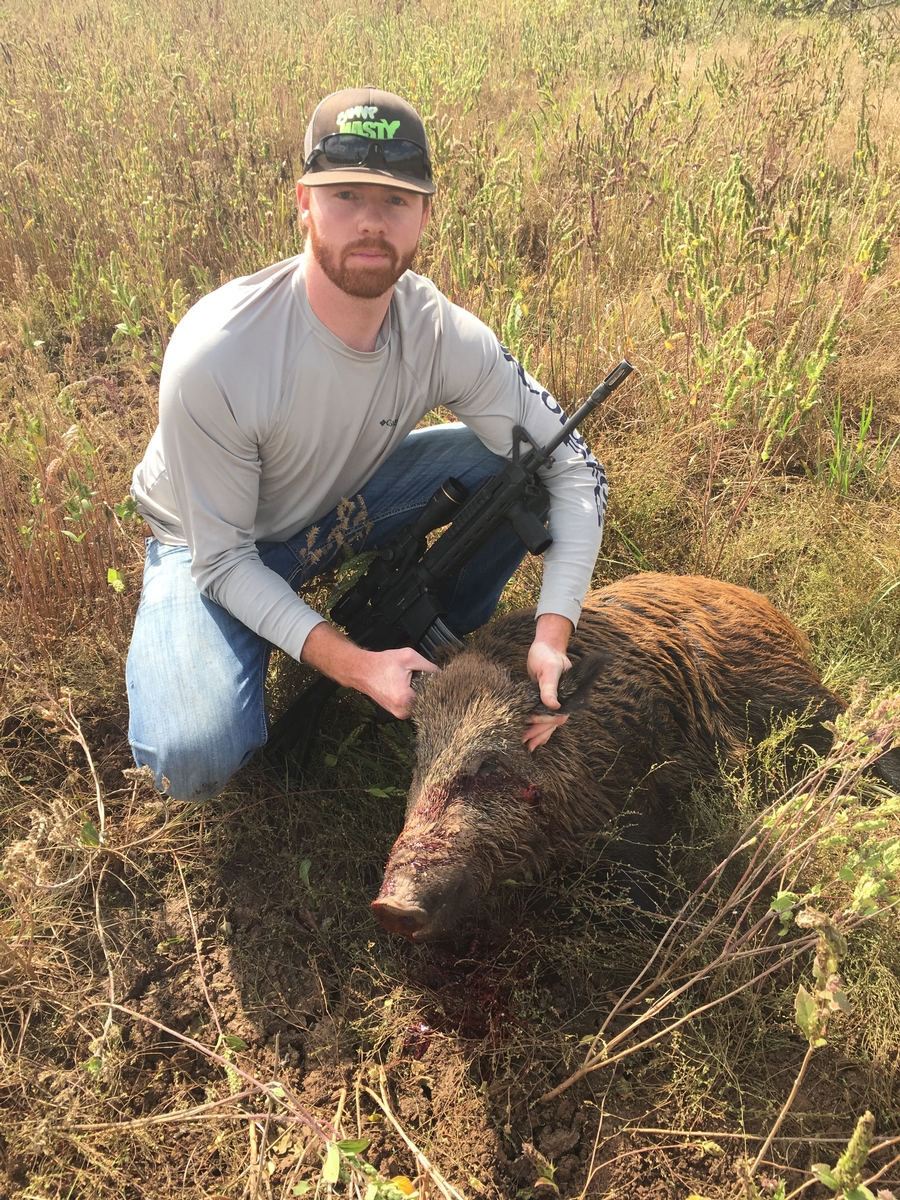 We have two different options for our hog hunts:
Blinds and Feeders
These hunts take place over multiple feeders and blinds set up for our guided hog hunts. We can help bow or rifle hunters harvest hogs. It is $200 a person.
Thermal Hog Hunts
Our thermal hog hunts are fast paced spot and stalk hunting. You will get to enjoy our top of the line thermal imaging scopes on AR rifles. We have working relationships with farmers to keep the destructive wild hog off of their crops. It's unlimited pigs, we supply everything from the gun to transportation from field to field. All you have to do is show up an be ready to pull the trigger! $300 per person, group discounts available.