Oklahoma Guided Waterfowl Hunts
Our Oklahoma Waterfowl hunts are filled with prime habitats to make your hunt action-packed and exciting. Duck and goose hunting is done in the mornings and locations vary depending on the time of year. The most common types of ducks we target are mallards, pintails, widgeon, teal, and divers. Countless hours are spent scouting to ensure we are in the best spot possible for each hunt. Custom duck blinds are typically used on our properties, although on occasion we have to use layout blinds depending on the situation. It is our top priority to only run one group at a time so the hunt is exclusive to your group!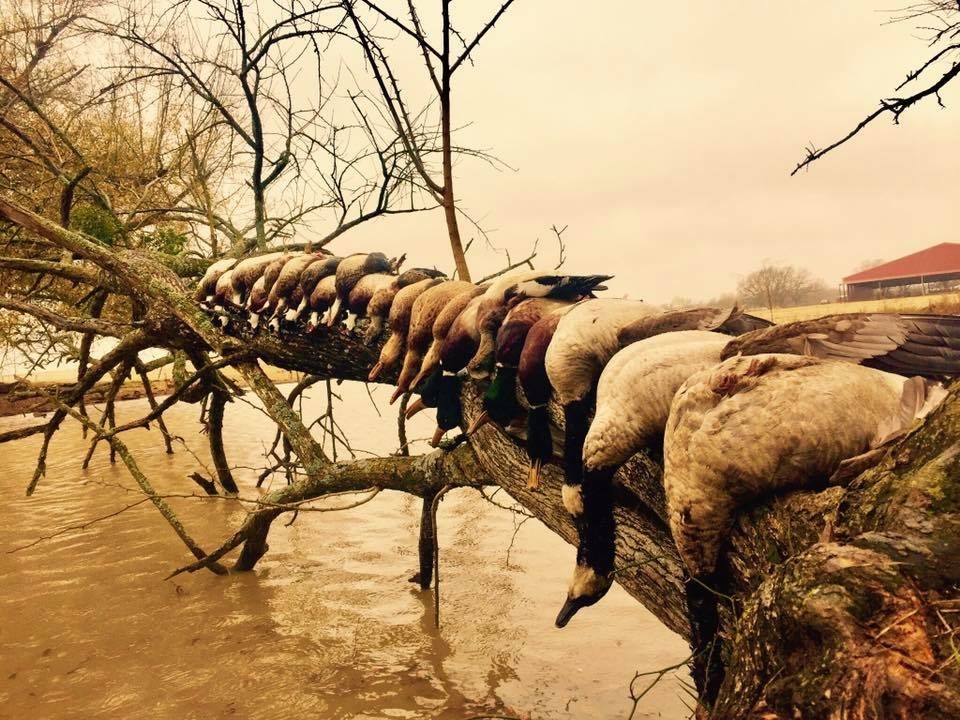 Where & When We Hunt
All our hunts take place in the morning hours for the best chance at the most birds. The habitat consists of 120 acres of managed wetland and thousands of acres of flooded timber, fields, sloughs, and large lakes. With a variety of options, we are always changing up where we hunt depending on where the birds relocate. Each of these locations offers different styles of hunts from various types of blinds. Most of our flooded timber hunts happen in January and have limited availability. Our season runs from the second week in November through January.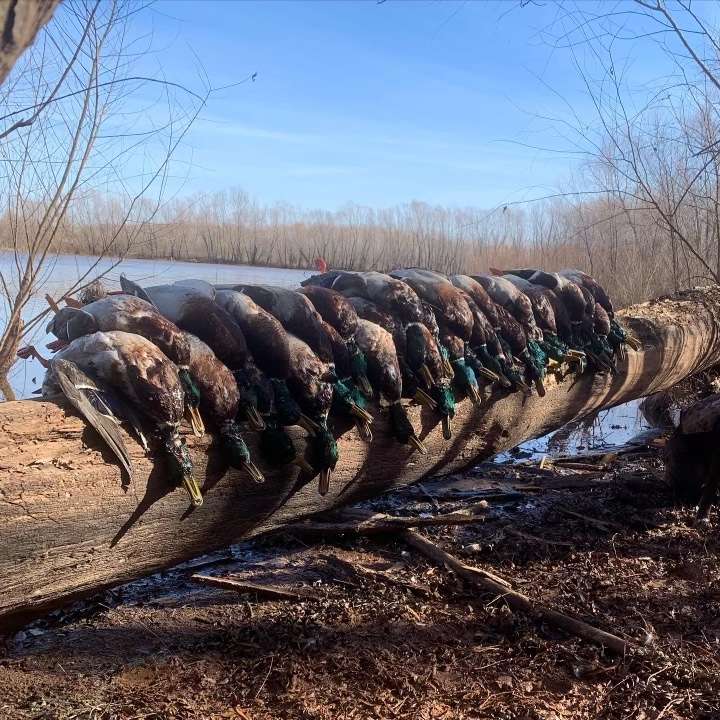 All Inclusive Waterfowl Packages in Oklahoma
All-Inclusive Duck Hunting Packages
Packages Include:
Professionally Guided Duck Hunting
Lodging
Meals
Gun Rental $100 per day
1 Day / 1 Night = $500 per hunter
2 Days / 2 Nights = $1,000 per hunter
3 Days / 3 Nights = $1,500 per hunter
Not Included: License, Shells(Available Upon Request), Gratuities
Day Hunts are Available for $350 per day per hunter.
There are no minimum or maximum number of hunters required for our duck hunts. All hunters will have to sign release forms before the hunt takes place. You will also be responsible for knowing all the rules and regulations of waterfowl hunting.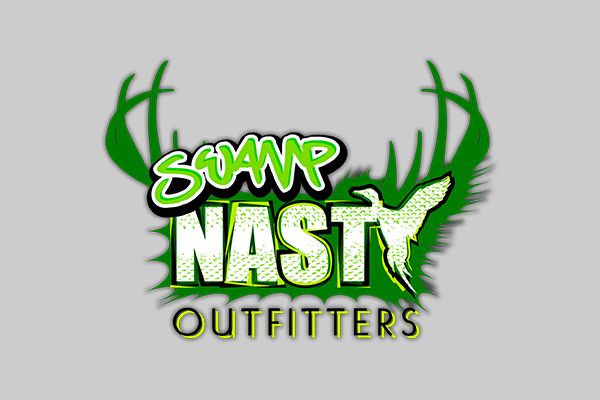 Oklahoma Flooded Timber Duck Hunts
When waterfowl hunts think of flooded timber duck hunts, most think of Arkansas or even Texas flooded timber hunts. What many hunters don't know is that Oklahoma is a great location for hunting ducks in the flooded timber. Oklahoma has a copious amount of water, in fact, Oklahoma holds more miles of shoreline than the East and West coasts combined.
In recent years, flooded timber hunts in Oklahoma have become more common. Hunting shallow water in the timber allows hunters to fool even the wisest mallards or wood ducks as the trees provide shelter from wind and weather.
As with any guided duck hunt, success depends on quality guides and scouting. At Swamp Nasty Outfitters, we have access to quality habitat and our guides emphasize intense scouting to make sure your flooded timber hunts are a success!
Oklahoma Waterfowl Gallery