Waterfowl Hunts in Saskatchewan
Saskatchewan, Canada "The Land of the Living Skies" is what they call it. Something that every hardcore waterfowler has to experience. From the time dawn cracks until the sun goes down you can't miss the sound of ducks and geese. Being from East Texas it's a fairytale come true. The amount of ducks and geese you will see each day will blow you away. It's all the stories you heard and more.
We hunt the northwest side of Saskatchewan about 1.5 hrs from the Saskatoon Airport.
In a hunt you will see everything from Canada Geese, Specks, Snow Geese, Mallards, and much more.
All hunts in Saskatchewan are fully guided with professional callers and knowledgeable hunters. Most hunts take place in dry fields out of layout blinds and over premium field decoys. We do hunt some pot holes for ducks.
The area we hunt is dominated by farmland in the prairie pot hole region. Huge grain rich fields with bodies of water everywhere make it prime waterfowl habitat as the ducks and geese begin there migration south. Being in the northern part of Saskatchewan we get to hunt birds that have had little to no pressure. Making it some of the best decoying action in the world.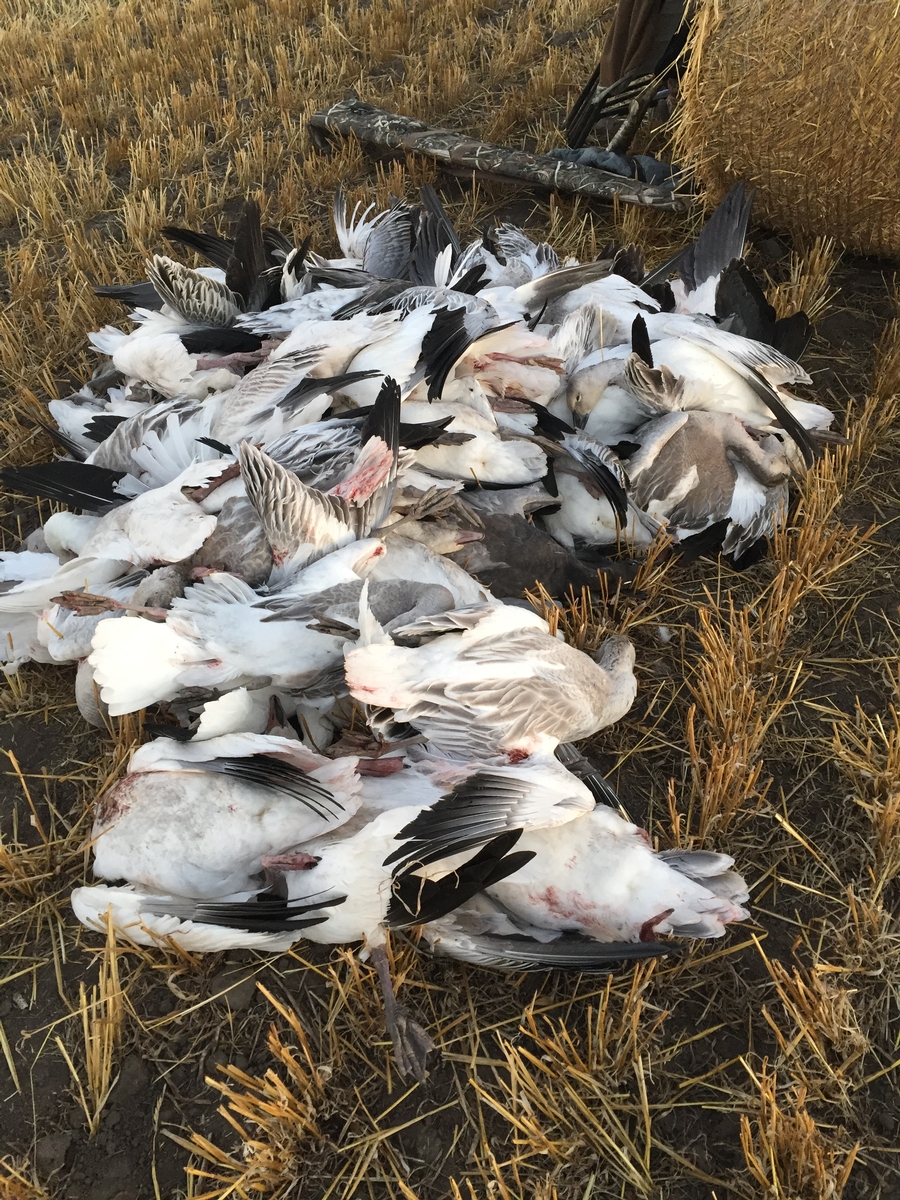 Saskatchewan Guided Canada Goose Hunting Rates
Our Saskatchewan Fall Waterfowl hunts take place from September 15th to the end of October.
3 Day Waterfowl Package
$2,750 USD per person
The 3 day package consists of five hunts. Two days of morning and afternoon hunting, the third day we will hunt the morning, then help get everything ready for your trip back home.
6 Day Waterfowl Package
$5,000 USD per person
The 6 day package you will have five days of morning and afternoon hunts on the sixth day we will hunt the morning and head back to the lodge to get everything ready for your venture home.
Prices include license and taxes. All hunters will have to sign release forms before the hunt takes place. You will also be responsible for knowing all the rules and regulations of waterfowl hunting.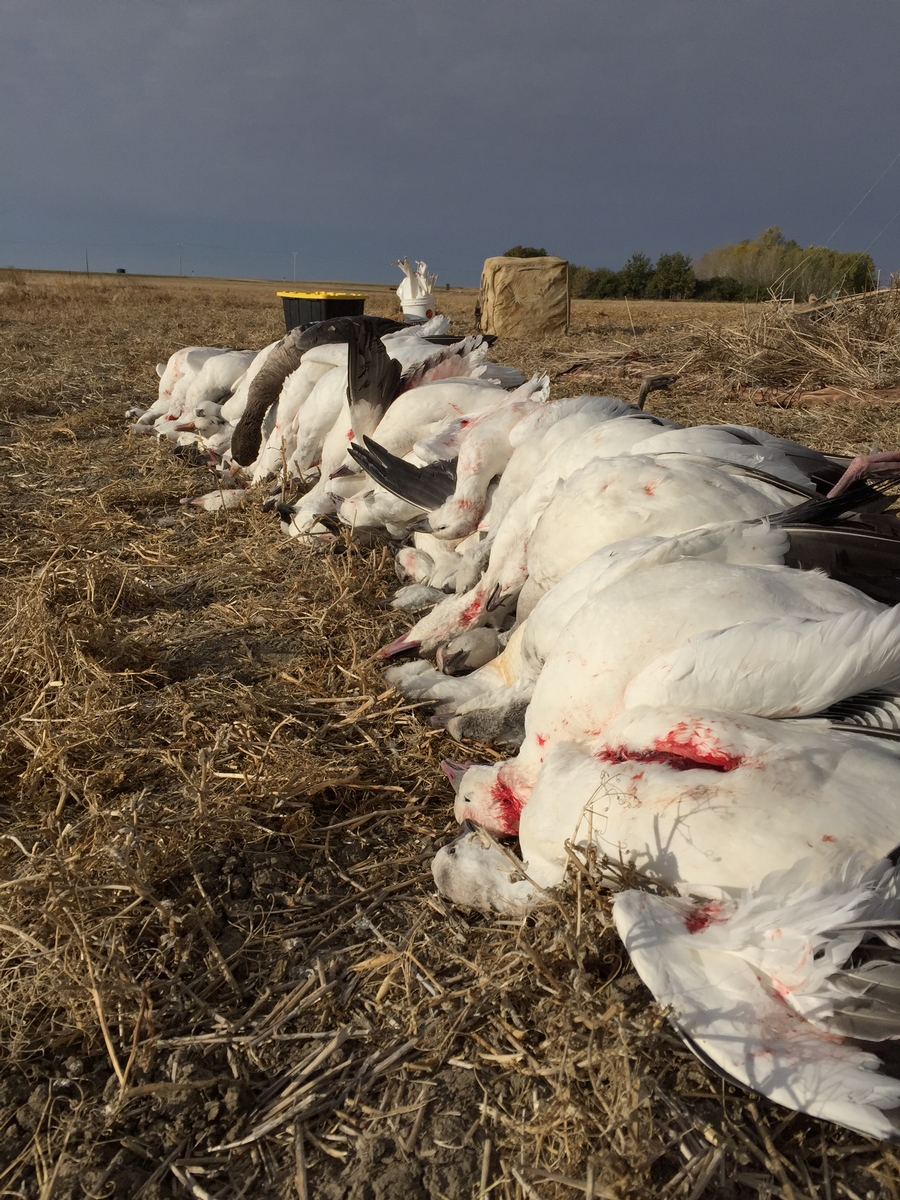 What's Included:
Lodging
Guides & Scouters
Meals
Hunting license and stamps
All necessary hunting equipment(decoys, blinds, calls)
What to Bring:
Shotgun (we recommend 12 gauge)
Shells (3in #2's)
Duck hunting clothing (typically 30-70 degrees during season)
Rental vehicle for transportation from the airport to the lodge
Make Sure:
Your have correct paperwork for transporting firearms.
You comply with Saskatchewan's laws and background checks(You cannot have DUI/DWI).
Read laws on transportation of birds and all Saskatchewan hunting regulations and limits.
Check on any paperwork for entering Canada (Passport).
You have correct clothing, bring lots of layers. Gloves, headgear, footwear suited for Waterfowl hunting.
Reliable Firearm, and shells. We will have limited number of guns for rent. Shells will be available for purchase as well.
Sign liability form.
If you are planning on bring birds back you will need a cooler.